Features
Enjoy the simplicity of Ubuntu's intuitive interface. Fast, secure and with thousands of apps to choose from — for everything you want to do, Ubuntu has what you need.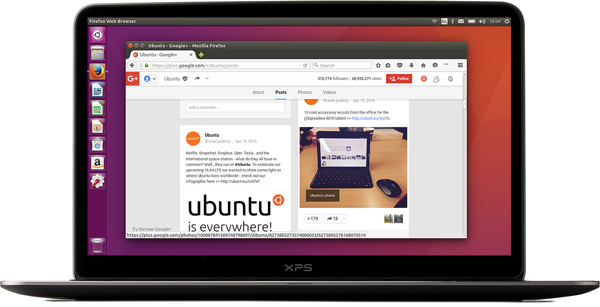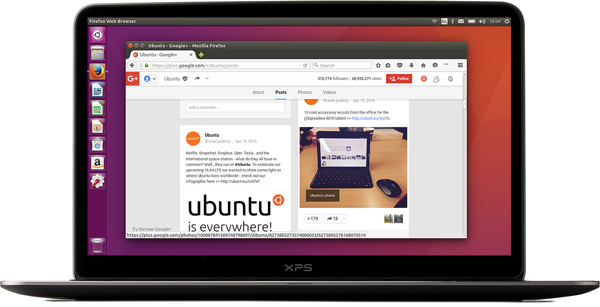 A whole world of apps
Ubuntu offers thousands of apps available for download. Most are available for free and can be installed with just a few clicks.
Telegram

Mobile and desktop messaging app with a focus on security and speed.

Chromium

A fast, simple and secure web browser, built for the modern web.

Thunderbird

Terrific email application, from Mozilla, that's easy to set up and customise.

Dropbox

The world's favourite cloud backup and file sharing service.

LibreOffice

The free office productivity suite that's compatible with Microsoft Office.

Twitter

The social media powerhouse that's become an essential for online life.

VLC player

No other video player is compatible with as many different file formats.

Gimp

The world's number one free app for image creation and photo retouching.

Firefox

The speedy, independent, open source browser from Mozilla.
Office software
Create professional documents, spreadsheets and presentations on Ubuntu with LibreOffice, the open source office suite that's compatible with Microsoft Office. That means you can open and edit files like Word documents, Excel spreadsheets and PowerPoint presentations and share them with other users quickly and easily. You can also use Google docs directly from your desktop.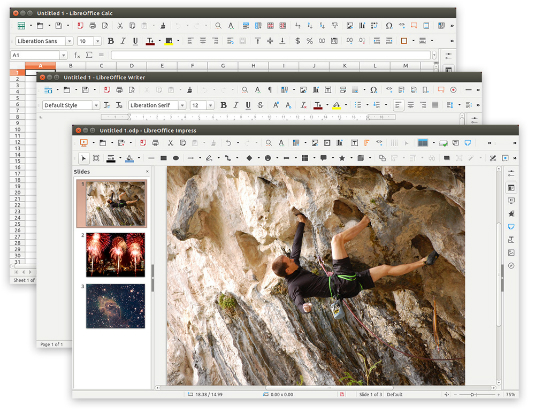 Email
Ubuntu comes with Thunderbird, Mozilla's popular email application, so you'll have fast desktop access to your email. No matter which email services you use; Microsoft Exchange, Gmail, Hotmail, POP or IMAP, email just works.