Support and management tools
Ubuntu Advantage is the commercial support package from Canonical. It includes Landscape, the Ubuntu systems management tool, and the Canonical Livepatch Service, which enables you to apply kernel fixes without restarting your Ubuntu 16.04 LTS systems.
Visit the Ubuntu Advantage store
Manage desktops, servers and virtual machines with Landscape
Free for 30 days
Try the SaaS version of Landscape on your desktop, server and public cloud deployments — free for 30 days.
Build a cloud with OpenStack Autopilot
Up to ten machines for free
Canonical's OpenStack Autopilot builds and manages a highly resilient OpenStack cloud from the bare metal up.
Ubuntu Advantage: what's included?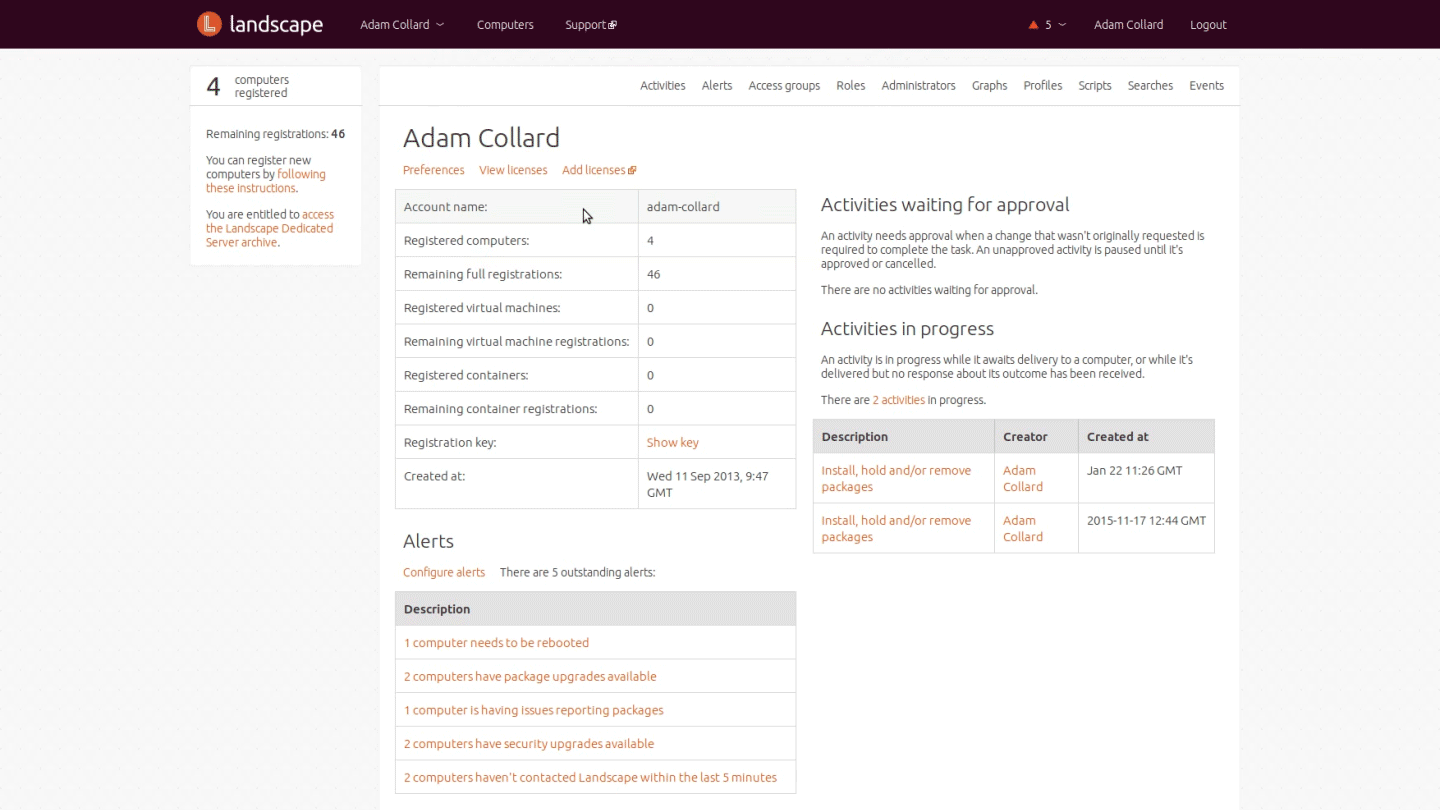 Systems management: Landscape
Take control of your infrastructure with our Landscape systems management tool. Reduce your team's efforts on day-to-day management with the most cost-effective tool to support and monitor large and growing networks of desktops, servers and clouds.
Automate updates and manage physical, virtual and cloud-based systems from a single interface
Monitor and manage your machines at scale
Control your inventory
Maintain security and compliance
Integrate with your current systems
Deploy or rollback security updates
Role-based access
24x7 phone and email support
Canonical's Global Support & Services team provides around-the-clock coverage for Ubuntu deployments all over the world. Telephone support gives you access to engineers with first-hand experience of your issues, while the online portal lets you track the progress of cases in real time.
Technical library
Exclusive to Ubuntu Advantage subscribers, the Canonical Knowledge Base is an online library of articles on technical issues including security, migration and networking.
Customer login
Already a customer? Access the support portal or Landscape's SaaS.
A selection of Ubuntu Advantage customers
Community support
As one of the largest open source projects, with Ubuntu you can find support from a variety of sources. Take a look - you're likely to find an answer to every question. If you can't find an answer, just ask the people in our active forums.