Public cloud strategy
Ubuntu gives you unrivalled freedom to capitalise on the opportunities that cloud computing presents.
Ubuntu Cloud is based on OpenStack, the leading open-source cloud platform. It is also compatible with many other cloud technologies, such as AWS EC2, allowing you to move or distribute workloads across different cloud providers and platforms.
With Juju to speed up the process of deploying services in the cloud — whether public or private — the friction–free promise of the open cloud becomes reality.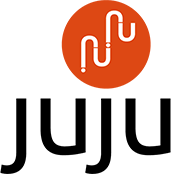 Managing services in the public cloud
Juju enables your devops teams to deploy services to many of the leading public clouds in a fraction of the time it would take to implement the services manually. Developers can iterate on the applications they are developing and test them in micro-clouds on their Ubuntu workstations before handing over to their ops colleagues for deployment.
Juju supports multiple deployment target types — from many of the leading public cloud services to private cloud infrastructure and even bare metal clusters. With Juju, cloud service orchestration is straightforward, whether you have control over the infrastructure or not.
Support for your public cloud operations
Ubuntu Advantage is the enterprise-grade commercial support programme offered by Canonical. As well as being available for servers and desktops, it can be purchased for private and public cloud deployments.
There are two ways to get support for your public cloud Ubuntu instances:
If you are running Ubuntu Server on Amazon Web Services, you can purchase support through the Amazon Marketplace, where a choice of Bronze, Silver and Gold support is available.
Alternatively, you can purchase Ubuntu Advantage for Cloud Guest directly from Canonical.

Talk to us about your cloud plans today
Whatever stage your cloud plans are at right now, the cloud experts at Canonical can help you take the next steps.