Ubuntu Cloud
OpenStack Summit
2013 Keynote
Watch Mark Shuttleworth demonstrate how
you can update an entire cloud transparently
with Juju and how Landscape can help with capacity planning.
What's new in 13.04
Highly available Ubuntu plus OpenStack cloud

Deploy key OpenStack components in a High Availability (HA) configuration using Juju.

Compatibility with different hypervisors

Ubuntu plus OpenStack includes the plugin required to run vSphere with OpenStack. Traditional virtualisation technologies like LXC, KVM, and Hyper-V are also supported.
Full SDN integration

Software Defined Networking capabilities from Big Switch and Nicira are fully integrated into Ubuntu plus OpenStack.

Commodity scale-out storage

Ubuntu now supports Ceph as an option for OpenStack block and object storage alongside Swift and Cinder.
Underpinning the open cloud
Ubuntu Server
Widely certified and supported for the long term, Ubuntu Server's LTS release is always the most reliable platform on which to move from a pilot to a large-scale production deployment. It combines the robustness and agility needed for rapid scaling, with first-class support of key OpenStack virtualisation technologies such as KVM and LXC.
OpenStack
Ubuntu is the reference operating system for the OpenStack project, making it the easiest way to build an OpenStack cloud. OpenStack developers test it on Ubuntu every day, so whenever a new patch is published for OpenStack, it will be tested and published for Ubuntu Cloud straight away.
Enterprises: experience the power of Ubuntu…


The decision-maker's guide to the cloud and open source enterprise computing.
Magical service orchestration with Juju
Life is too short to spend days on manual deployment and configuration. Inject some magic into your cloud orchestration, and shrink your cloud setup time to hours or even minutes!
With Juju and Ubuntu you can:
Deploy and connect services in seconds
Re-configure services on-the-fly
Scale out easily and reliably
Write and share your own charms, or…
Choose from over 100 charms in our charm store – an app store for the enterprise!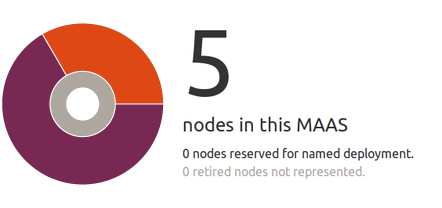 Powerful bare-metal provisioning with MAAS
Bring the power of the cloud to your in-house, large-scale and hyperscale deployments. MAAS provides a physical management layer that allows you to quickly provision and deprovision machines on demand. Together with Juju, it enables you to deploy workloads onto bare metal that behave the same way as cloud workloads, minus the virtualisation layer.
Support and systems management
The Ubuntu Advantage service offers efficient systems administration, fast problem resolution and access to the Ubuntu experts as and when you need them. You can choose the level of support you needs based on your workloads and cloud setup.