Private cloud
Build your own private cloud
Silver lining guaranteed
Take control with your own private cloud
A private cloud is a cloud computing platform built on your own hardware and software. The alternative is to deploy the services you need on a public cloud infrastructure provided by an external supplier such as Amazon Web Services, Rackspace Cloud or HP Public Cloud. While a public cloud can afford greater flexibility, with all resource delivered as a service and billed by the hour, a private cloud gives you the advantage of greater control over the entire stack, from the bare metal up to the services accessible to users.
Turn your infrastructure into a service, fast
Ubuntu Cloud Infrastructure provides the simplest route to deploying an OpenStack Cloud. It is one element of Ubuntu Cloud and an installation option within Ubuntu Server. While proprietary offerings increase the risk of vendor lock-in, Ubuntu helps organisations retain full control over their cloud infrastructure.
Ubuntu Cloud Infrastructure gives you all the tools you need  to offer a private IAAS cloud on your own hardware. Once you've deployed your cloud, you can quickly set up scalable storage and integrate the features you need.
Five reasons to build your cloud on Ubuntu
Compliance with established cloud standards including the Amazon EC2 and Rackspace APIs. This gives organisations the freedom to move between cloud providers at will or push workloads out to public clouds in the future.
Backing from a worldwide community that incorporates more than 70 leading technology companies and tens of thousands of developers. This community delivers new, value-added features regularly and fixes issues as they arise.
High availability with features such as node evacuation, that keep the cloud running normally if a component fails.
Freedom of design choice with support for a wide range of hypervisors, network components, storage components, presentation technologies and more.
Massive scalability based on fast, lightweight messaging between cloud components.
Ubuntu isn't based on OpenStack.
It is OpenStack.
Ubuntu is the best choice for deploying OpenStack because it is the reference operating system used by the OpenStack project. The release schedules of the two projects are synchronised, enabling Ubuntu Cloud Infrastructure to keep pace with OpenStack development in the years to come.
Starting with Ubuntu Server 12.04 LTS, we will include the latest version of OpenStack in every Ubuntu release, as well as making it available for the most recent long-term support (LTS) version. So once you've deployed OpenStack on an LTS release of Ubuntu, you can upgrade it whenever you need to, even if you're not yet ready to upgrade the OS.
Learn more about Canonical and OpenStack ›
Why OpenStack matters
OpenStack, founded by Rackspace Hosting and NASA, provides software components required to build a scalable private cloud. As an open-source project, it has become the de facto standard for open cloud infrastructure. All its code is freely available under the Apache 2.0 licence, so anyone can run it, build on it or submit changes back to the project. This new development model is fostering the establishment of cloud standards to stop the threat of commercial vendor lock-in.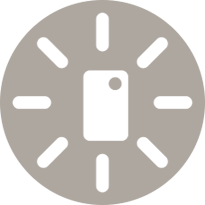 Already virtualised?
You're almost in the cloud.
Virtualisation can accelerate your organisation's transition to the cloud.
If you already use it to create an elastic pool of IT resources, a private cloud could be closer than you think. With Ubuntu Cloud Infrastructure, you're just one step away from delivering all your compute, network and storage resources as a service, with a private cloud based on OpenStack.
Torn between public and private?
Choose both.
As cloud computing matures, it is inevitable that organisations will exploit the potential it offers to move workloads between private and public clouds as demand requires. This is known as hybrid cloud computing.
Because Ubuntu is the most most heavily used OS on public clouds from both Amazon AWS and Rackspace, Ubuntu Cloud Infrastructure gives you the unmatched ability to burst workloads from your private cloud to the major public clouds, making hybrid cloud computing a reality.
If, on the other hand, you already have workloads running in the public cloud, Ubuntu can help you migrate them to your newly-built private cloud infrastructure.
Ubuntu Cloud Jumpstart
A private cloud in 5 days. With an on-site Canonical engineer to get it done.
Compatible with the Rackspace, HP and Amazon public clouds, Jumpstart costs only $9,000 and is guaranteed to take just five days.